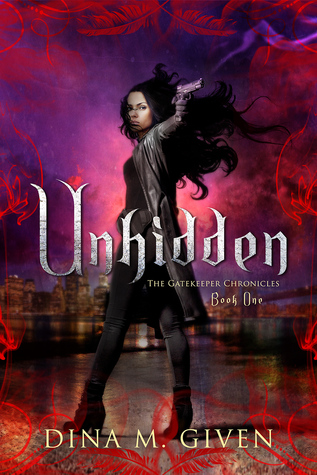 It's not always easy to differentiate between the good guys and the bad guys, especially when your heroine is a trained killer and she may be falling in love with her evil hunter…
Emma Hayes, a former military Special Forces Operative turned mercenary-for-hire, finds her tightly controlled world turned upside down when she is attacked by horrible monsters.
Emma must use every skill in her arsenal to stay alive as she tries to solve the mystery of why she has been targeted. Her list of enemies keeps growing – from Zane Shayde, an evil Mage, to a secret branch of the US government – and she doesn't know if there is anyone left she can trust.
To complicate matters further, Emma is inexplicably drawn to Zane in a way she doesn't quite understand, even knowing her life is forfeit if captured. Who is he and why does he have this affect on her? How can she fight a being that calls to her, body and soul?
Emma is left haunted by questions, doubts and fears as to why she has been targeted, when they will come for her next, and how she will possibly be able to survive against an enemy she doesn't understand.
ABOUT THE AUTHOR:
Dina Given lives in rural New Jersey – home of farms, horses and the largest hot air balloon festival in North America – with her husband, two crazy kids, and one rescue dog. She is an exercise enthusiast and avid lover of food and wine (hence the need to exercise). Dina also works full time for one of the largest healthcare companies in the world. She attributes her ability to juggle family, work and writing to her obsessive, hyper-focused, Type A personality.
BOOK REVIEW:
**Thank you to Team D Enterprises, LLC for giving me the chance to read this book for free!**
This is the first book in a new series by Dina Given. As you all know, I read books without knowing what it's all about. This book surprise me, to be honest. The plot's amazing and the story came to me intensely. It's live and touch but at the same time, exciting.
I like Emma Hayes' attitude. She's a bit cold and tough which leads to the cause that she's a former military. (That's cool and totally love that idea)
Reading this book, I didn't want to continue. It's simply because I don't want to end the story. It hurts me a little to know that the story will end soon and I have nothing to do but wait and see what will happen in the book 2. It all leads to that.. oh, book slump it is.
If you're reading this review, I suggest you to pick up a copy now! The book's great. It's not flat—it's edgy! It has intense and high emotions, that's why I love it! I give this story a 5 out of 5 stars!